[full_width_section background_color="#ffffff" text_color="light" top_padding="150″ bottom_padding="60″][vc_column centered_text="true" column_padding="no-extra-padding" column_padding_position="all" background_color_opacity="1″ background_hover_color_opacity="1″ column_shadow="none" column_border_radius="none" width="1/2″ tablet_text_alignment="default" phone_text_alignment="default" column_border_width="none" column_border_style="solid"][vc_column_text css=".vc_custom_1639514380196{margin-bottom: 25px !important;}"]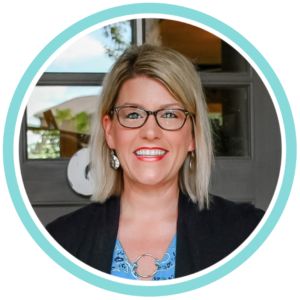 Kerry Seck
Professional Real Estate Consultant

kerry.seck@compass.com
[/vc_column_text][/vc_column][vc_column column_padding="no-extra-padding" column_padding_position="all" background_color_opacity="1″ background_hover_color_opacity="1″ column_shadow="none" column_border_radius="none" width="1/2″ tablet_text_alignment="default" phone_text_alignment="default" column_border_width="none" column_border_style="solid"][vc_column_text css=".vc_custom_1639516249654{padding-bottom: 15px !important;}"]
KERRY SECK
Kerry has called the Kansas City area her home for over 25 years having lived on both KS and MO sides of the metro. Growing up as a "military brat", Kerry moved about every 2 years from state to state around the U.S. Moving was always on the horizon for her family and a very exciting time. She knows that moving can be a very emotional time with many changes and challenges. People move for so many different reasons, some of them joyous and some not so much: a growing family, downsizing, upsizing, divorce, marriage, adventure, job changes, and many other life changes. Whatever your reason for moving, it's Kerry's job to make the process as smooth as possible.
Kerry is happily married with 2 sons in elementary and middle school.  You could say that she has spent most of her "adult" life in the real estate field.  First licensed in 2003, she started as a listing secretary, moved to the role of a real estate franchise coordinator, on to Corporate Trainer training new real estate agents, and ultimately joining The Moore Homes Team in 2013! Together as a team, they have been repeatedly ranked in the top 1% of teams in the Kansas City area. Licensed in both Kansas and Missouri, Kerry provides client care for buyers, sellers, and advertises for both her team and their clients' homes on numerous platforms. The goal of The Moore Homes Team is not to be the largest estate team, but to provide the highest level of personalized service to our clients.
Most of all, she loves people.  Her extroverted personality and work ethic combined with her training and years of real estate experience make her a great asset to The Moore Homes Team.
Memberships include: KC Regional Association of Realtors, Heartland MLS, Board of Realtors, National Association of Realtors.  Licensed in KS and MO.
Kerry is a licensed Realtor in KS and MO, and is a member of the Kansas City Regional Association of Realtors, Heartland MLS, Board of Realtors, and National Association of Realtors.
[/vc_column_text][vc_column_text css=".vc_custom_1639516268205{margin-bottom: 25px !important;}"]
Cell:  913-244-7243  Broker:  816-280-2773
[/vc_column_text][/vc_column][/full_width_section][full_width_section background_color="#ffffff" text_color="custom" custom_text_color="#3a3a3a" top_padding="60″ bottom_padding="60″][vc_column column_padding="padding-4-percent" column_padding_position="left-right" background_color_opacity="1″ background_hover_color_opacity="1″ column_shadow="none" column_border_radius="none" width="1/1″ tablet_text_alignment="default" phone_text_alignment="default" column_border_width="none" column_border_style="solid"][vc_column_text css=".vc_custom_1449852005180{padding-bottom: 30px !important;}"]
WORK WITH ME
[/vc_column_text][vc_column_text css=".vc_custom_1466699437825{padding-bottom: 30px !important;}"]
[/vc_column_text][/vc_column][/full_width_section][full_width_section background_color="#ffffff" text_color="custom" custom_text_color="#3a3a3a" top_padding="60″ bottom_padding="60″][vc_column column_padding="padding-4-percent" column_padding_position="left-right" background_color_opacity="1″ background_hover_color_opacity="1″ column_shadow="none" column_border_radius="none" width="1/1″ tablet_text_alignment="default" phone_text_alignment="default" column_border_width="none" column_border_style="solid"][vc_column_text css=".vc_custom_1501177438425{padding-bottom: 30px !important;}"]
DOWNLOAD MY MOBILE HOME SEARCH APP
[/vc_column_text][vc_raw_html]JTNDY2VudGVyJTNFJTNDaWZyYW1lJTIwdHlwZSUzRCUyMnRleHQlMkZqYXZhc2NyaXB0JTIyJTIwc3JjJTNEJTIyaHR0cHMlM0ElMkYlMkZyZXN0Lm1vYmlsZXJlYWx0eWFwcHMuY29tJTJGc21zd2lkZ2V0JTJGbWVkaXVtcmVjdGFuZ2xlaHRtbCUyRnJlZWNlYW5kbmljaG9scyUyRjI3OTgyJTJGNjA2MDYwJTIyJTIwZnJhbWVib3JkZXIlM0QlMjIwJTIyaGVpZ2h0JTNEJTIyMjUwJTIyJTIwd2lkdGglM0QlMjIzMDAlMjIlMjAlM0UlM0MlMkZpZnJhbWUlM0UlM0NjZW50ZXIlM0U=[/vc_raw_html][/vc_column][/full_width_section]